Adrian Steel Maryland brings more than 30 years of industry experience to your custom vehicle upfitting projects, and we're proud to provide solutions that make your work vans and work trucks more efficient and your employees safer. We have an approved bailment pool with GMC, Chevrolet, RAM, and Nissan, and all of our installers have the experience to get the job done right. Make the most of the investment you made in your work vehicles with our custom cargo management solutions.
Custom Solutions. Durable Equipment.
Our wide range of products allows us to provide upfitting solutions suitable for any industry.
Our Quality Services are Approved by Top Truck and Van Manufacturers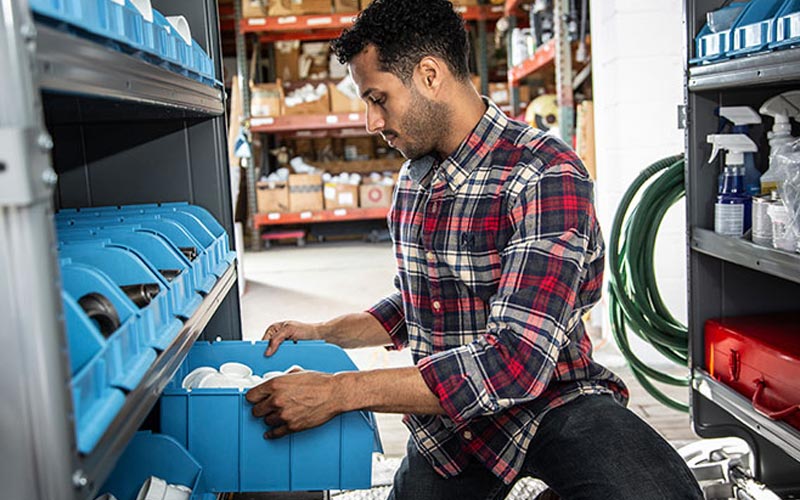 We are approved by GMC, Chevrolet, RAM, Nissan, Ford, and Mercedes.
Adrian Steel Maryland has more than 30 years of industry expertise.
Adrian Steel equipment is durable enough to handle years of heavy use.
Our Five-Step Upfit Process Produces Remarkable Results
1. Assessment & Collaboration
We'll discuss your needs and evaluate the current setup of your vehicle.
2. Create a solution
Relying on our years of experience, we'll create solutions to maximize space and productivity.
3. Installation
Professional crews complete a flawless installation of your Adrian Steel upfit.
4. Delivery
With everything we need to transform your vehicle on hand, we'll deliver the finished product in just five days.
5. Follow up
An important step in our process is the follow-up once you've had a chance to put your vehicle to the test at work.